Kenneth Shopen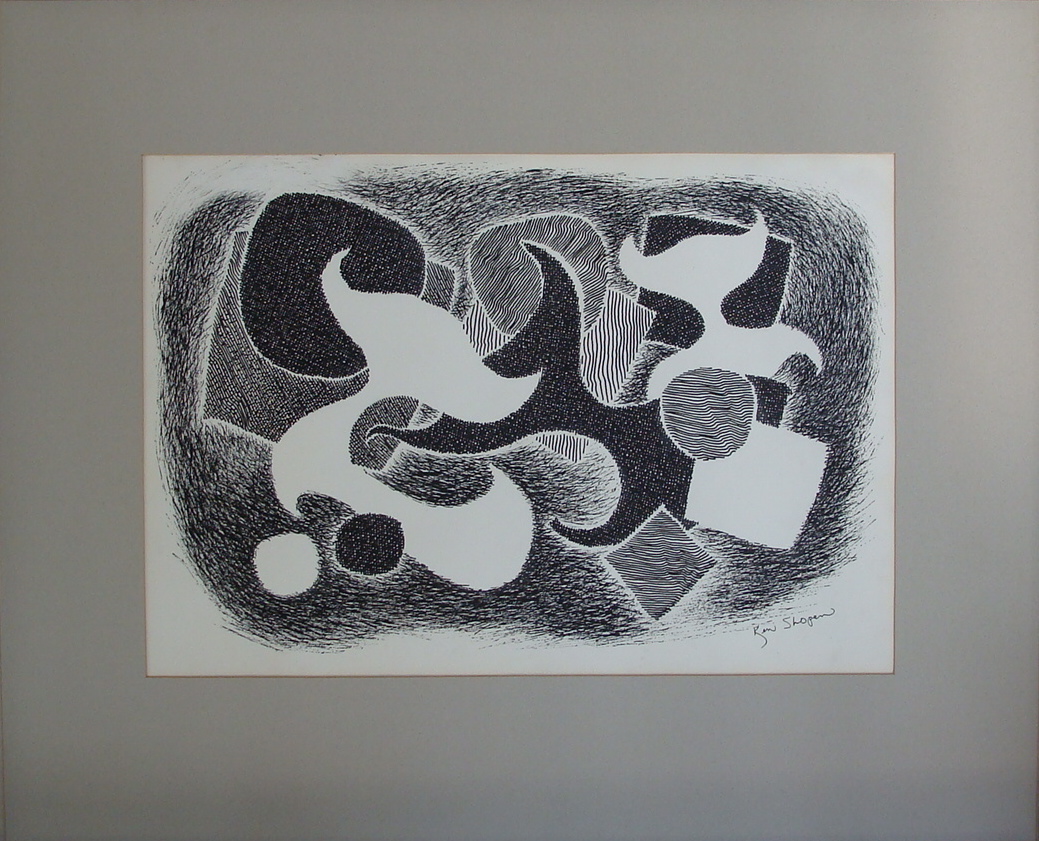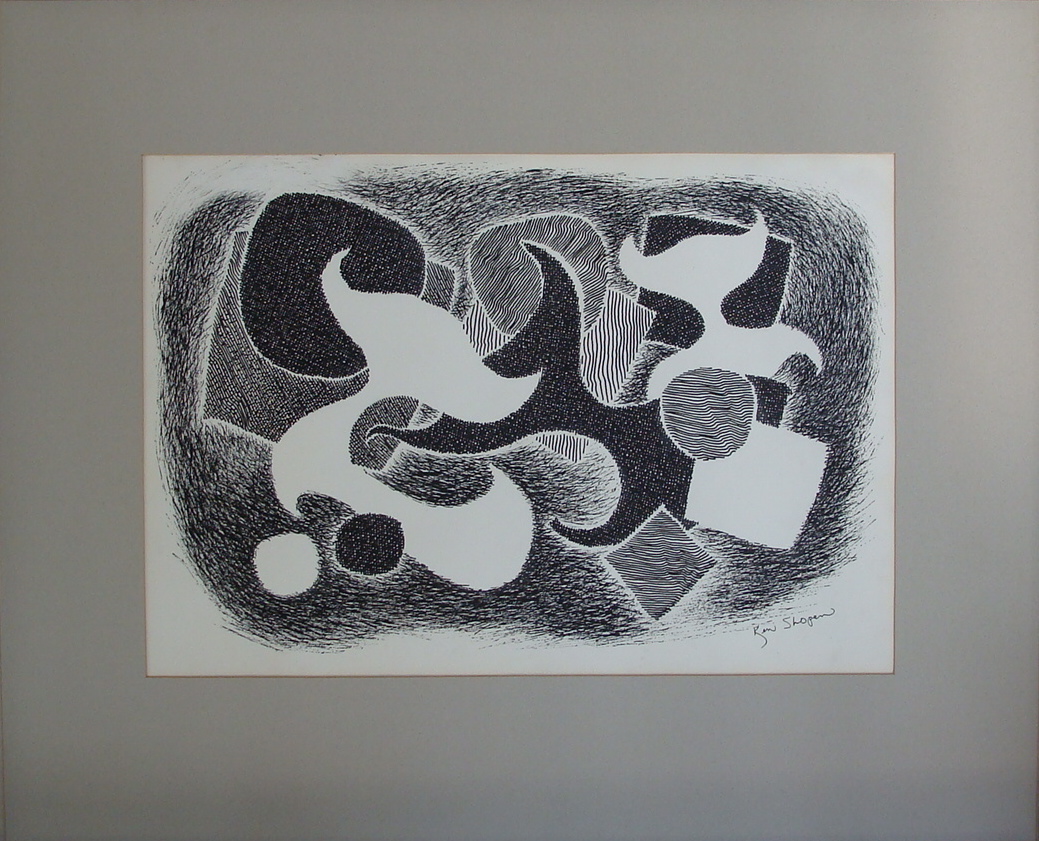 Kenneth Shopen
Switcharoo
Ink on paper, c. 1964
Signed lower right
13 x 18 7/8 inches
Provenance: R. H. Love Galleries, Chicago
Condition: excellent
Here is a brief (slightly edited) excerpt from an unusually interesting biographical statement regarding Kenneth Shopen written by Michael Preston Worley, Ph.D. and posted on askart.com:
He was active in the Art Institute's annual exhibitions between 1931 and 1949. Also in the 1930s he took part in various groups dedicated to the art of etching and he exhibited watercolors at the Brooklyn Museum and at the Pennsylvania Academy of the Fine Arts. In 1931, 1941, and 1943 Shopen showed his works at the Carnegie Institute's international exhibitions.
He was given numerous one-man shows in the Chicago area. In the summer Shopen taught at Dartmouth College and lectured at Vassar College. During the early years of television Shopen appeared on the Impact program discussing the latest developments in art. In addition Kenneth Shopen served as art critic for the Chicago Daily Newsuntil 1956.