Arthur Bowen Davies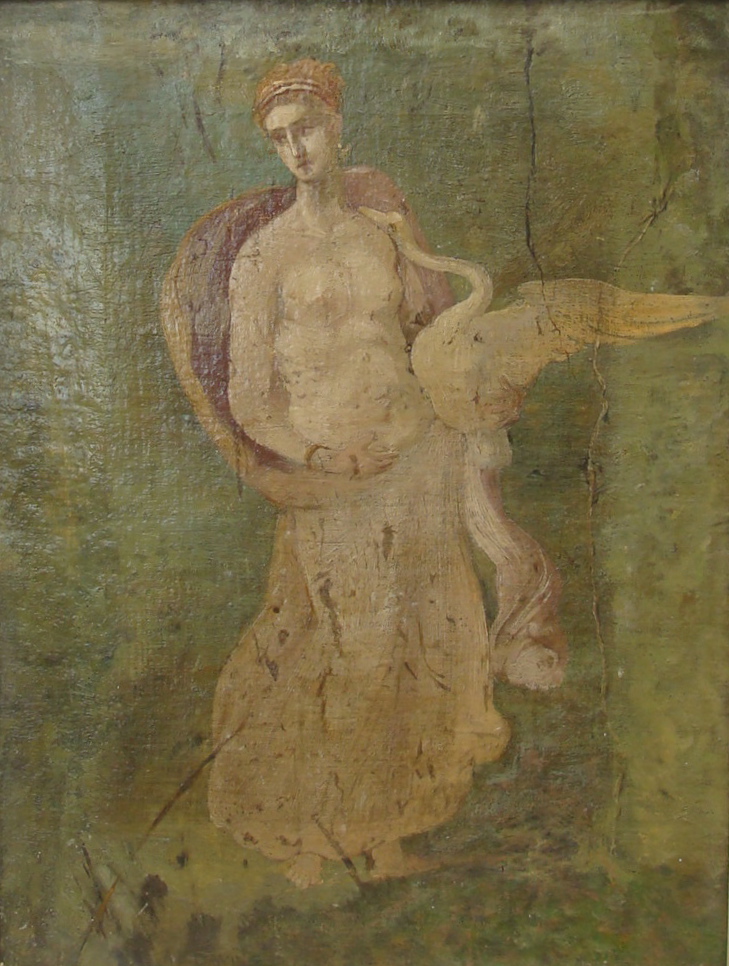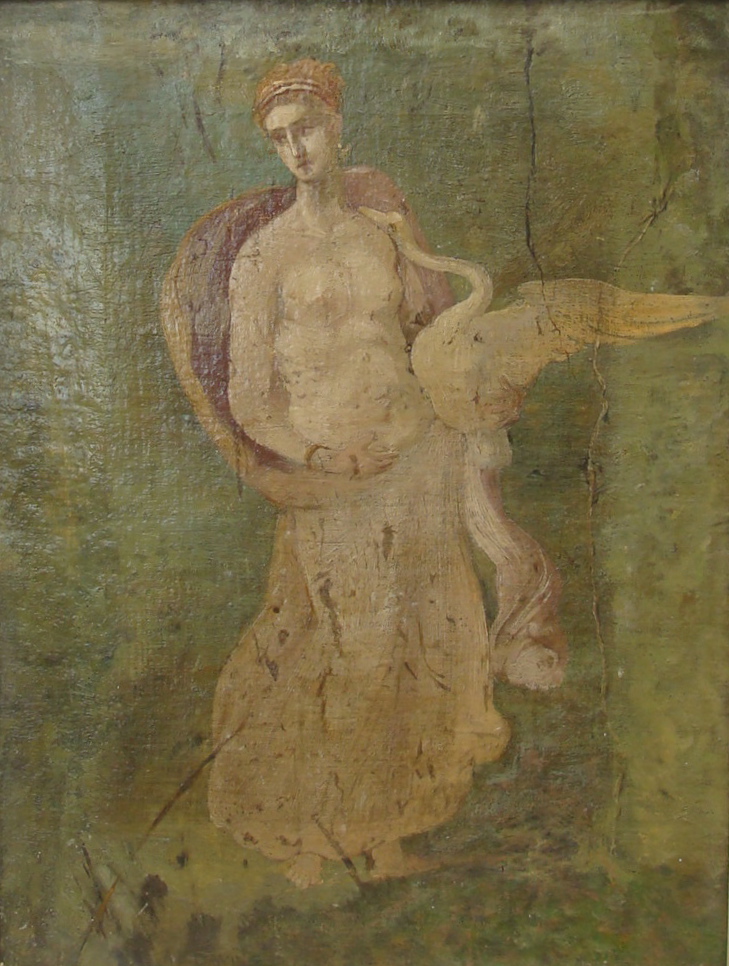 Arthur Bowen Davies
Leda and the Swan
Oil on canvas
Signed lower left
15 1/2 x 11 3/4 inches
Excellent condition
There are no tears to the surface of this painting!! Although it appears that there are some vertical rips or tears, this is an illusion created by the artist. I am guessing that he was attempting to create the look of a Roman fresco.
On the verso of the painting is an unfinished portrait of a woman.
Spanierman Gallery has posted an informative biographical statement regarding Arthur Bowen Davies at www.spanierman.com/Arthur-Bowen-Davies/bio/top/biography.