George Tooker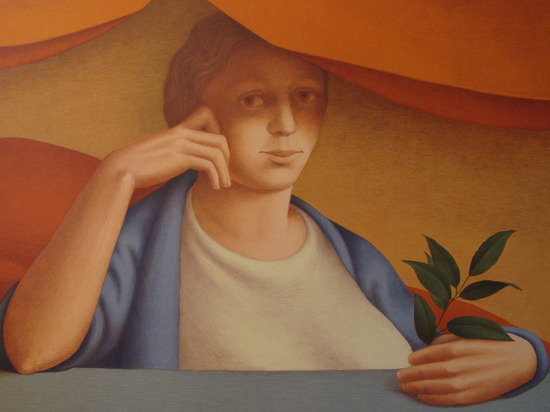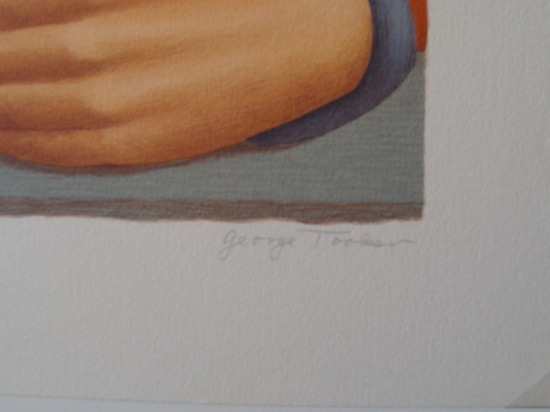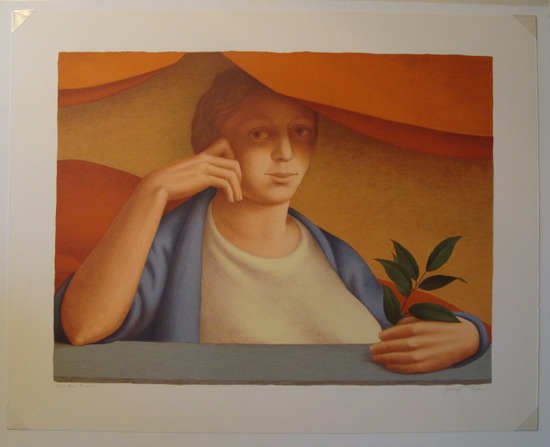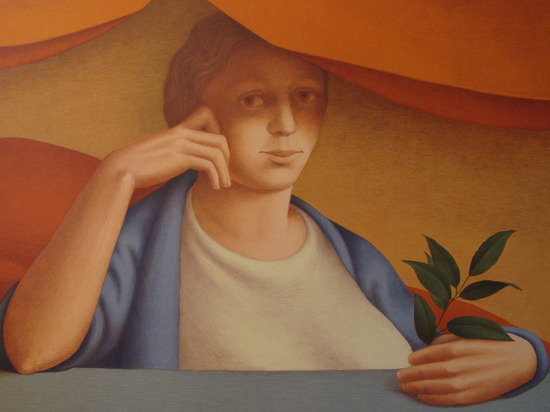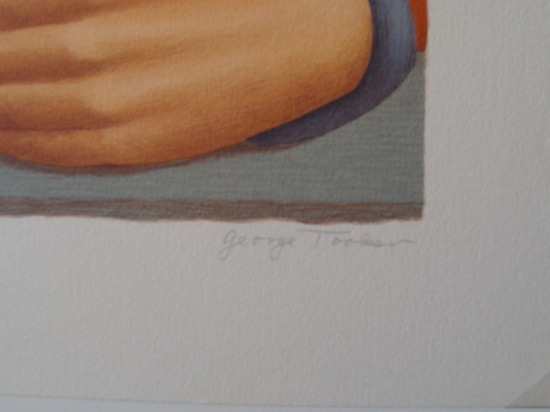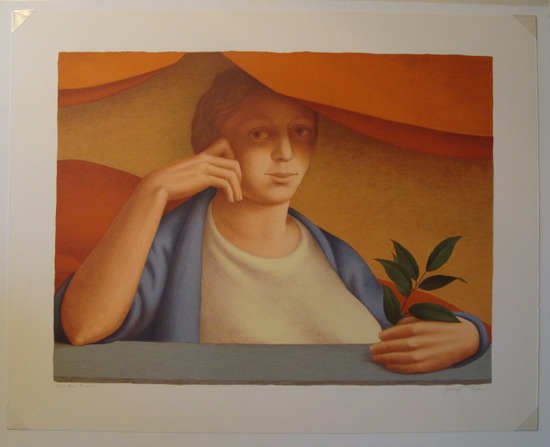 George Tooker
Woman with a Sprig of Laurel
Color lithograph, 1992
Edition of 125
Signed in pencil lower right
17 3/4 x 23 1/2 inches
Condition: excellent
This lithograph is arguably Tooker's most important and popular print. And it has become rather scarce.
Like so much of Tooker's work, this composition is engimatic and mysterious like something out of a dream. I am reminded of Tooker's words, "I am after painting reality impressed on the mind so hard that it returns as a dream ..."
This print is in mint condition. In order to keep it that way, I would want to ship the lithograph flat in a fairly large box. Rolling it up in a tube is not recommended.