Gerhard Marcks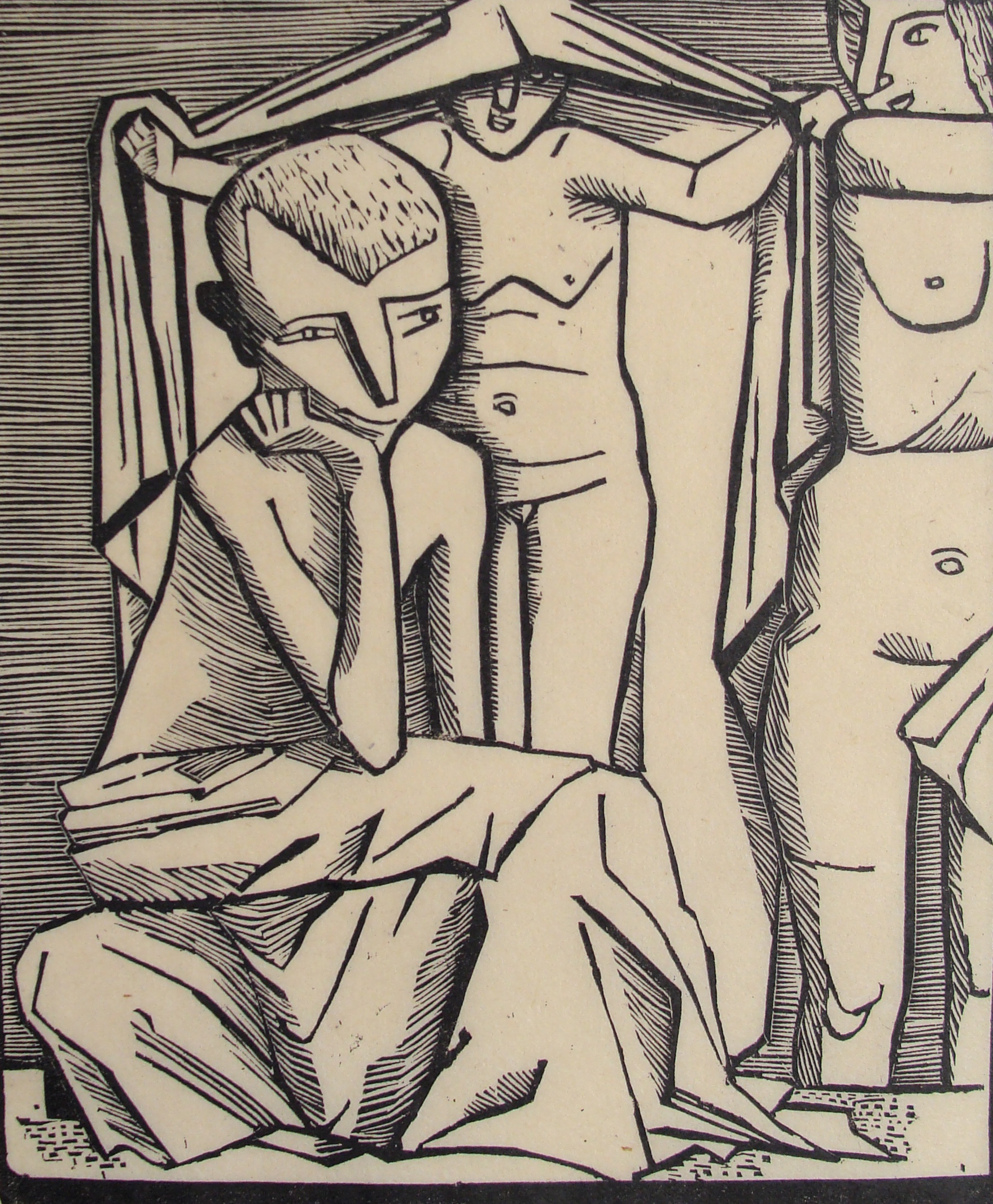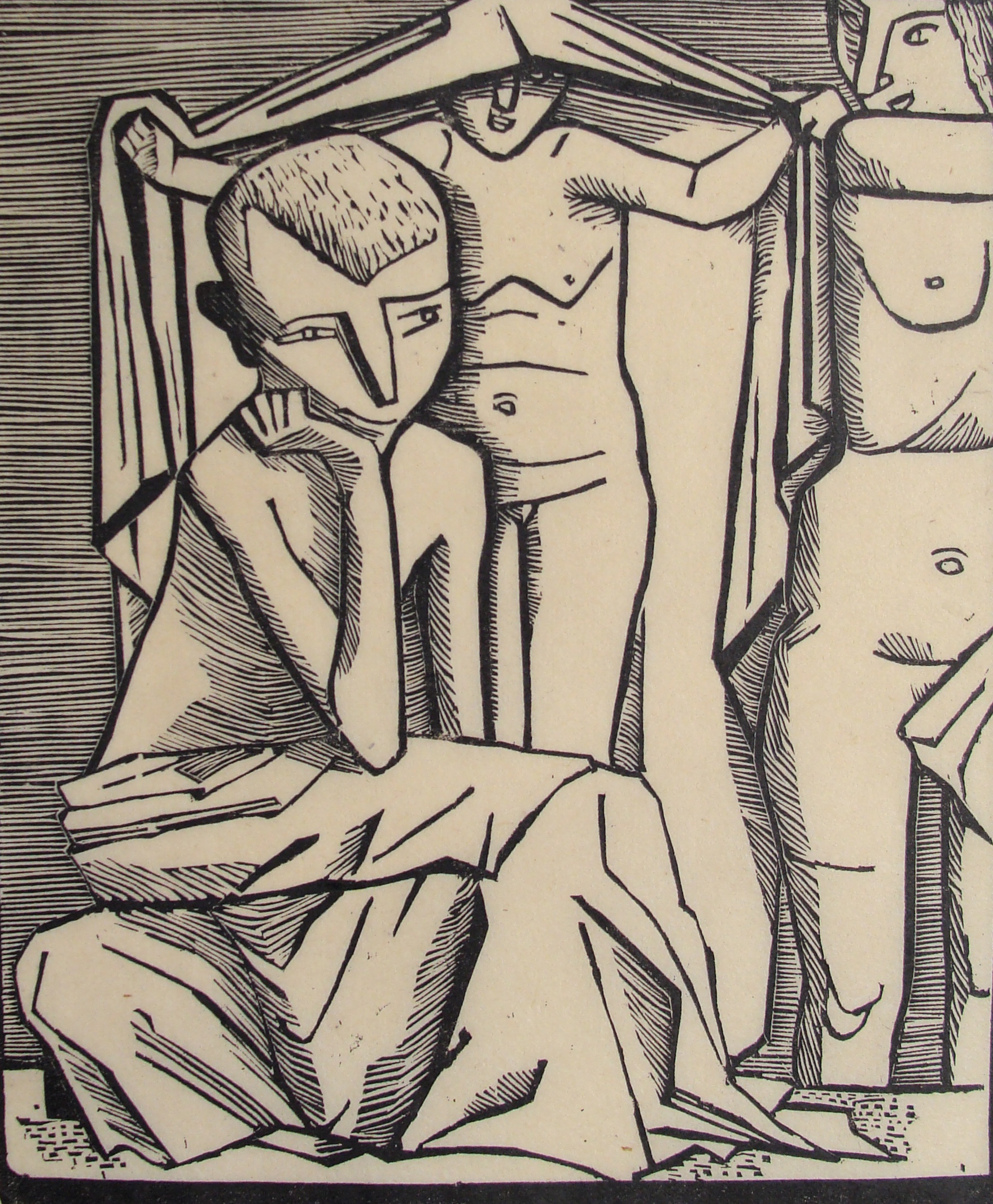 Gerhard Marcks
Absage (Refusal or Renunciation)
Woodcut on japon paper, 1926
Edition unknown
Signed in pencil lower right
From the portfolio Die Schaffenden (The Creative Ones)
Published in 1929
10 5/16 x 8 9/16 inches
Condition: excellent
With regard to condition, there are a few soft handling creases in the margins. There are also some imperfections of the paper which are visible in the margins. The image is in mint condition.
Gerhard Marcks (1889-1981) is known for his sculptures as well as his woodcuts and lithographs. He was one of the key instructors at the important Bauhaus School in Weimar. In fact, he was one of the first three faculty members hired; the other two were Lyonel Feininger and Johannes Itten. Marcks was the Formmeister (Form Master) of the Pottery Workshop.
After the Bauhaus was relocated to Dessau, Marcks taught at the Kunstgewerbeschule (School of Applied Arts) and later became its director. He was dismissed in 1933 because he work was regarded as "degenerate" by the Nazis.
The Gerhard Marcks Haus in Bremen is a museum devoted exclusively to the work of the artist and they have a large number of his prints, sculptures, and preparatory drawings. Of course, his work can be found in museums and private collections throughout the world.