Joan Miro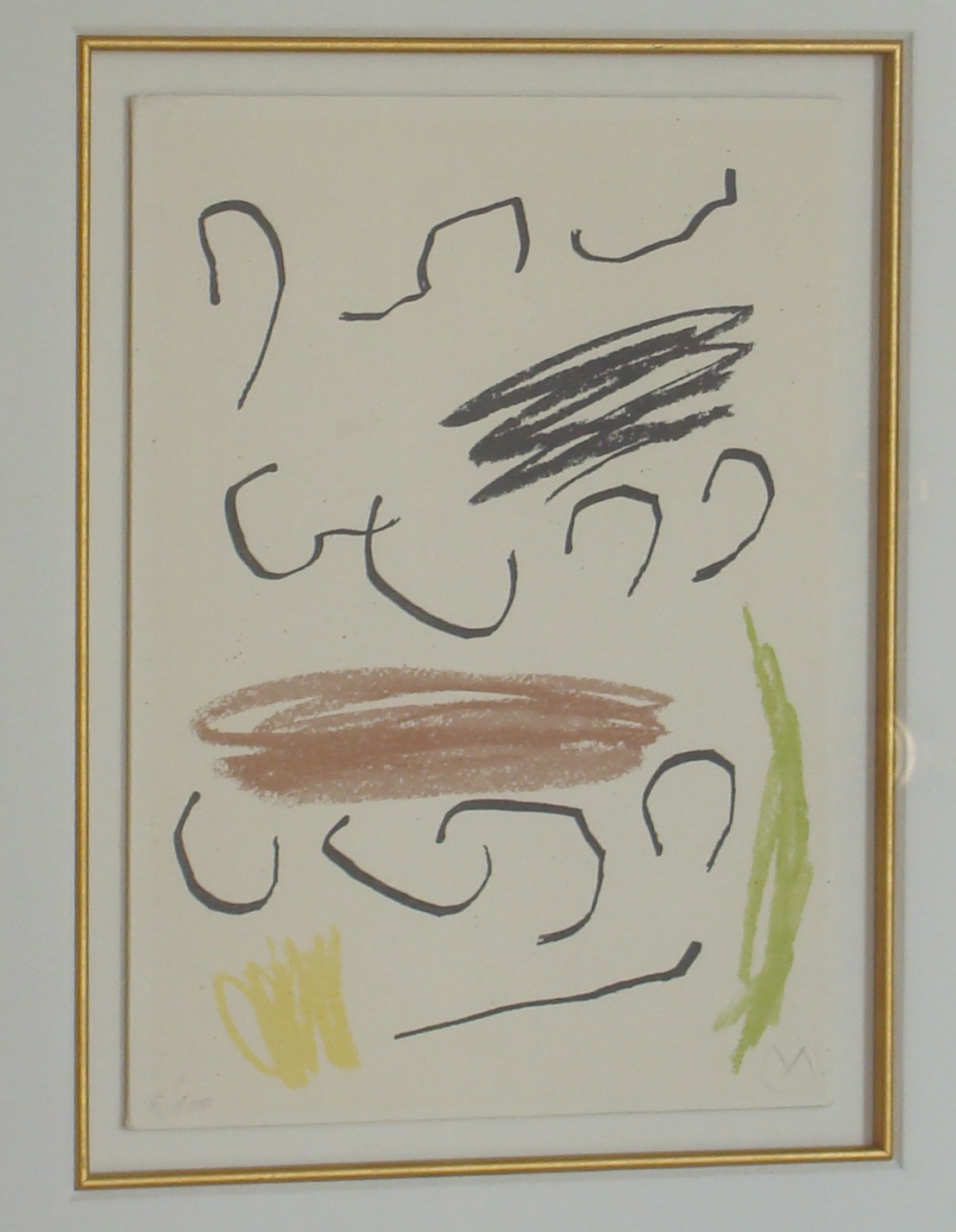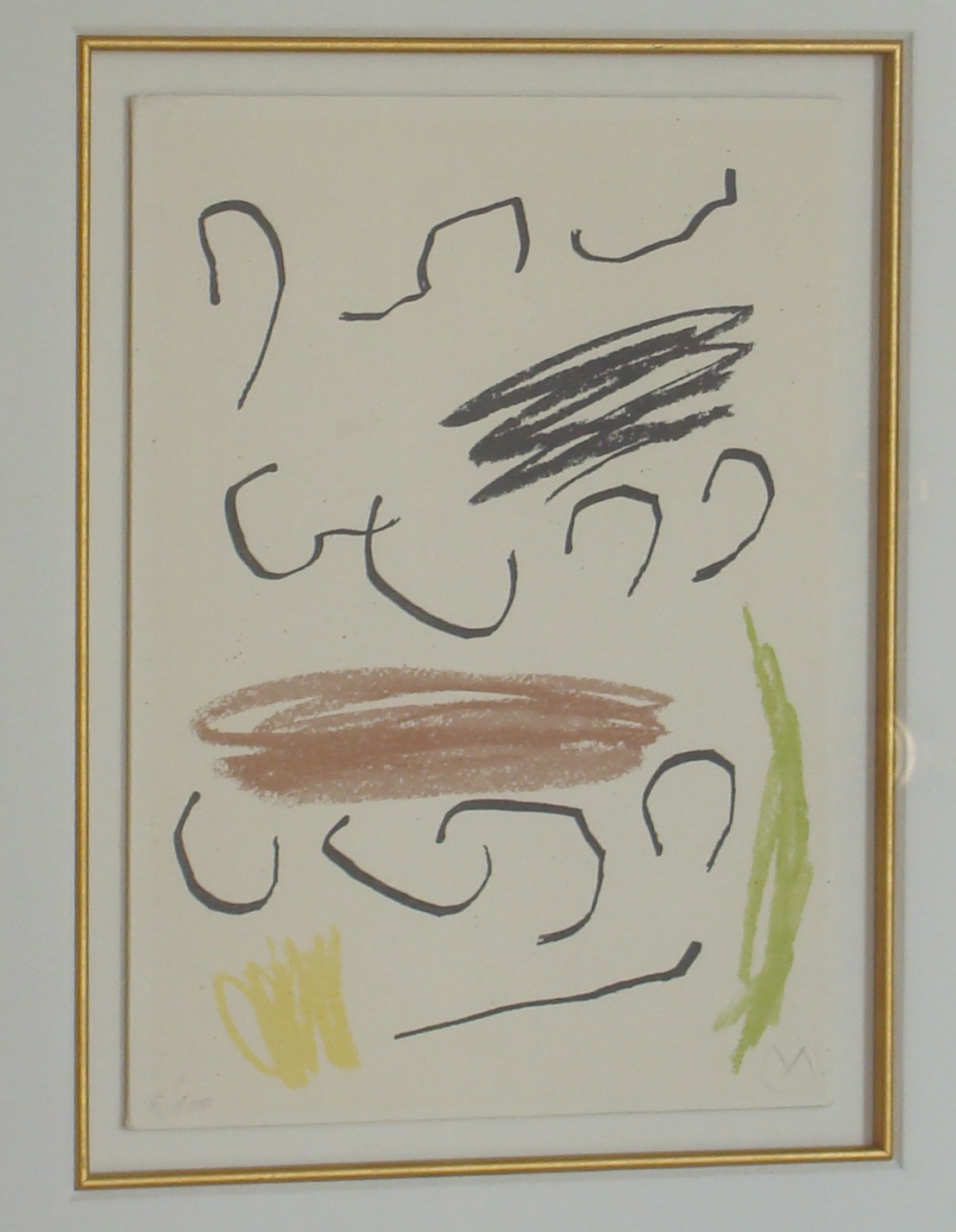 Joan Miro
Lithograph VII
Color lithograph on Guarro paper, 1964
Edition of 100
Initialed in pencil 'M'
From the portfolio Obra Inedita Recent
Published by Sala Gaspar, Barcelona
8 5/8 x 12 inches
Reference: M-424
Condition: excellent
This work may strike the viewer as rather simple for a Miro, but that is actually the point. At the stage in his career when he created this lithograph, Miro was striving to reduce his pictorial language to its barest essentials.
All of the lithographs from Obra Inedita Recent also reflect the influence of the American Abstract Expressionist movement of the time.
Jacques Dupin--the author of the book Miro--described Miro's paintings from this time as follows: In some cases, the artist stressed the power, the brutality of a summary, rough graphism, born of a single gesture and closely related to graffiti. In other cases, a few economical, light lines serve as counterpoint to the free play of splashes and spots of color.