Mildred Williams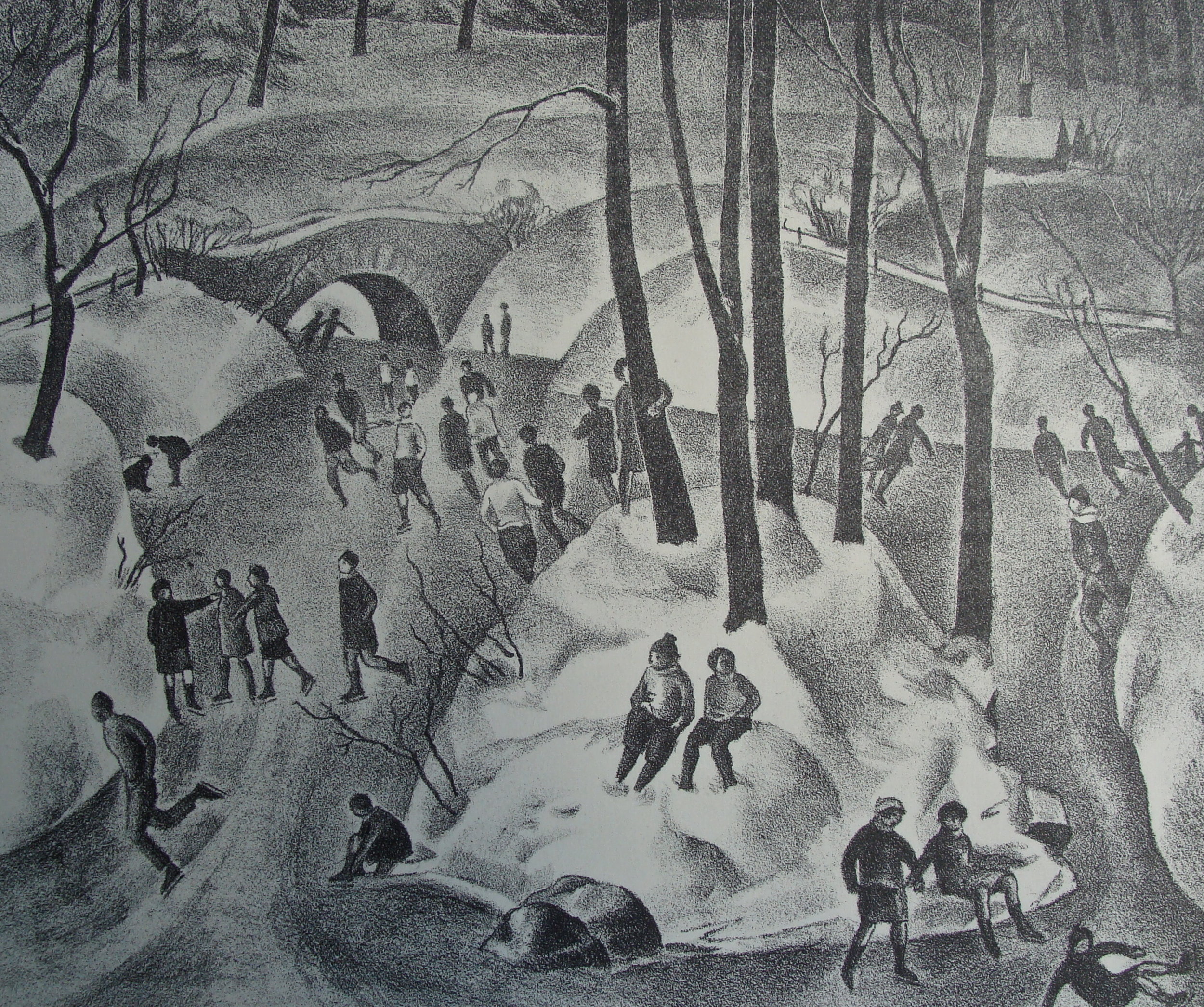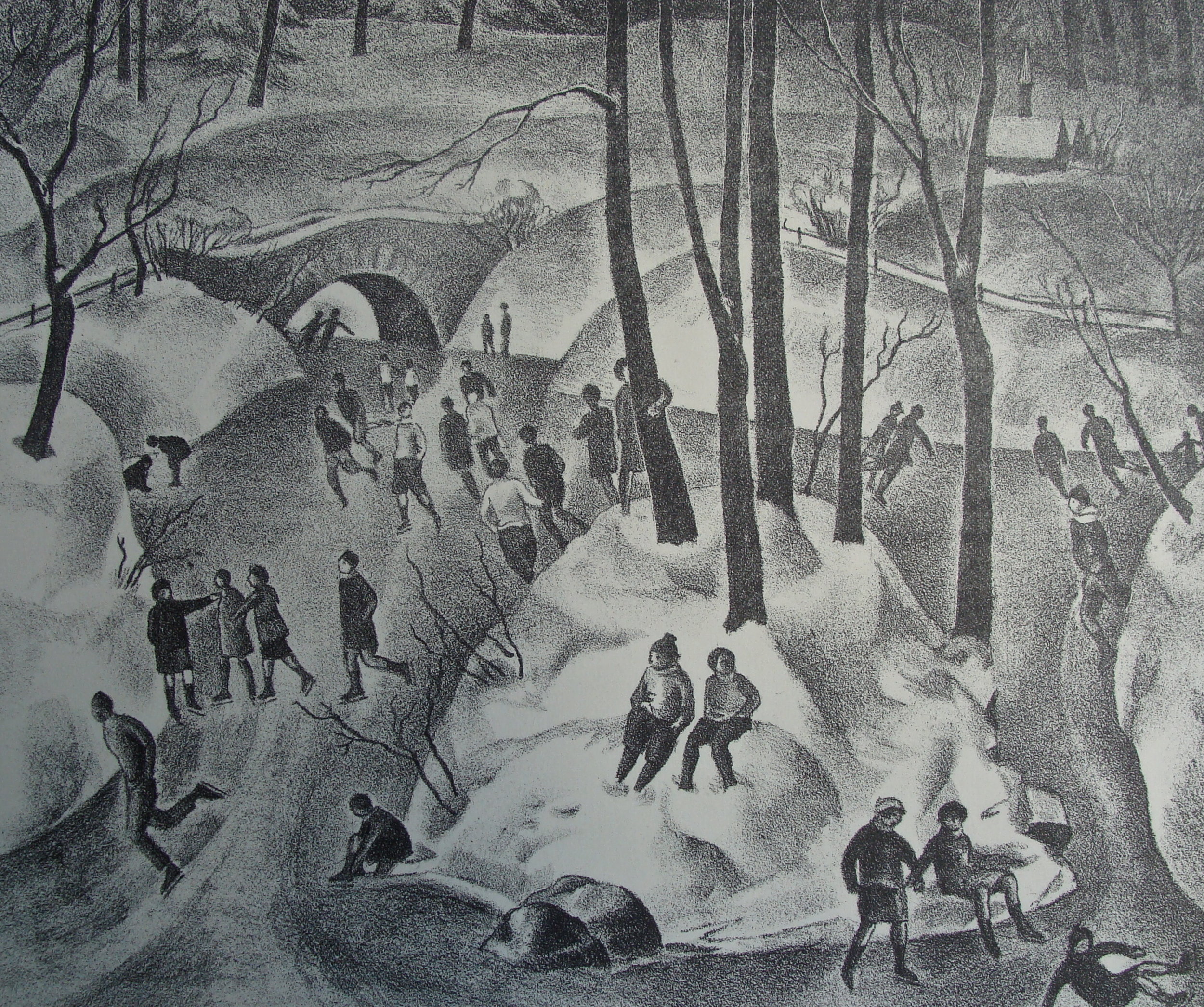 Mildred Williams
Winter Sport (Central Park)
Lithograph on cream wove paper, c. 1938
Small edition, possibly 20
Signed in pencil lower right
9 7/8 x 11 7/8 inches
Condition: excellent
This lovely work portrays a typical winter scene in Central Park of New York City as it would have appeared about seventy five years ago. I count thirty five figures but not one single cell phone, Smartphone, iPod, iPad, or laptop. I guess it is possible to live without these devices.
Mildred Emerson Williams (1892-1967) was a prominent Michigan artist known for both her paintings and her lithographs. Although she traveled widely, she spent most of her life in the Detroit area.
She studied at two of the most prominent art academies in the United States, the Pennsylvania Academy of Fine Arts in Philadelphia and the Art Students League in New York. Among her instructors were such luminaries as Robert Henri, George Luks, and John Sloan.
Her work was exhibited at the Detroit Institute of Arts, the Pennsylvania Academy of Fine Arts, the Art Institute of Chicago, the Corcoran Art Gallery, the American Institute of Graphic Arts, the Carnegie Institute, and other institutions. Mildred Williams was awarded numerous prizes for her work during the years 1928 through 1940
These lithographs were created during the time Williams was part of the Federal Arts Project for the Works Project Administration (WPA) in New York.
She later returned to Detroit and taught at the Bloomfield Art Association.