William Blake (after)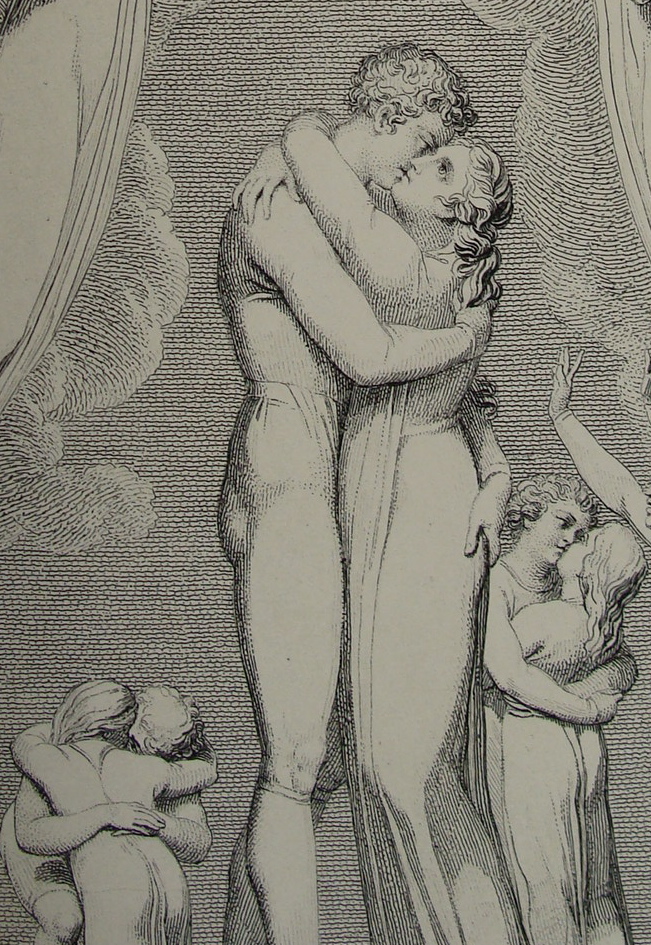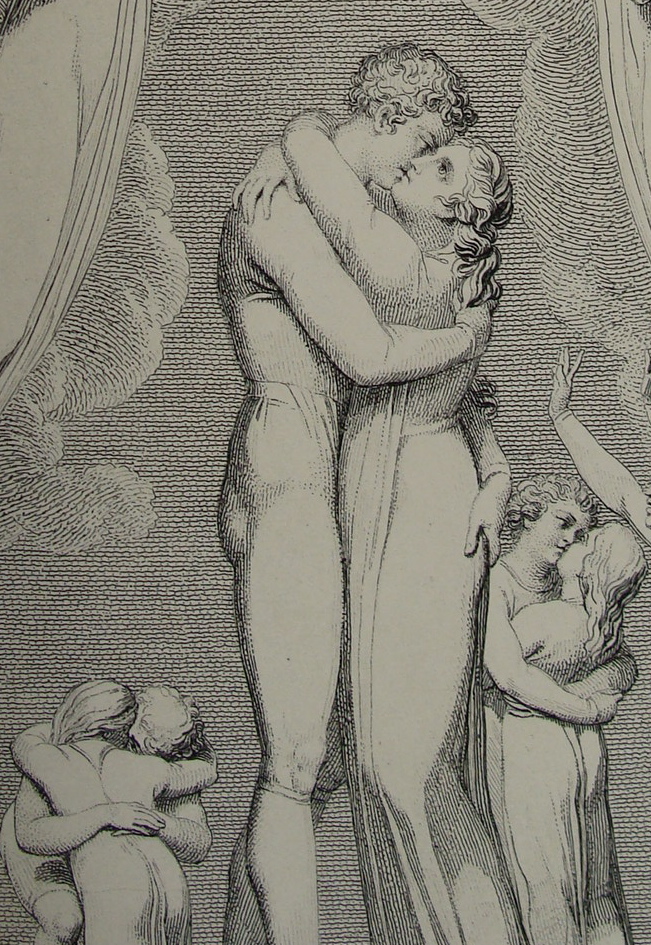 William Blake (after)
The Meeting of a Family in Heaven
Line engraving by Luigi Schiavonetti after a watercolor by William Blake
From the book The Grave by Robert Blair
Edition of 1813
Signed in the plate
9 1/4 x 5 1/4 inches
Excellent condition
This is one of the plates illustrating the book The Grave by Robert Blair. It is from the 1813 edition and is NOT from one of the later facsimile editions.
William Blake is one of the towering figures of the Romantic Age because of both his art and his poetry. A vast number of books and articles have been written concerning the life and work of Blake. If you do a Google search, you come up with 1,690,000 hits!!!
This Wikipedia entry is quite good:
http://en.wikipedia.org/wiki/William_Blake
The watercolor by Blake on which this engraving was based can be found on page 4 of this Sotheby's catalogue:
www.scribd.com/doc/19078018/WILLIAM-BLAKE-Southebys-Catalog-02-May-2006
The watercolor sold for $576,000.
A great deal more can be found on the Internet about The Grave and Schiavonetti's efforts to recreate these extraordinary watercolors by William Blake.